Robert Walters Singapore partners InfinityGlobal.io for Tech Upskilling Programme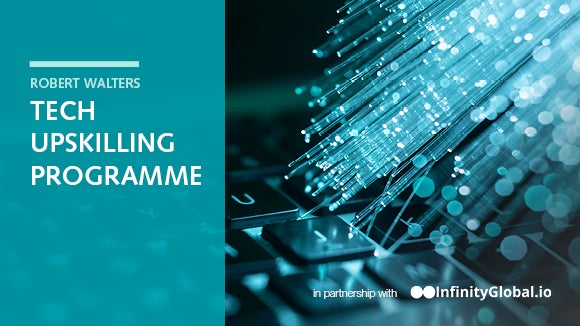 Robert Walters Singapore has partnered with InfinityGlobal.io for a tech upskilling programme. The programme provides tech professionals with the opportunity to gain the skills they need to fast track their careers into cyber security.
Gaining technical proficiency
Beginning from 12 July 2021, this 8-week programme will be conducted remotely. It is also completely free for selected participants. Topics covered include cloud security, operational technology, data security and more. The course provides knowledge and skills required to install and configure systems to secure applications, networks, and devices; perform threat analysis and respond with appropriate mitigation techniques; and operate with an awareness of applicable policies, laws, and regulations.
By the end of the programme, participants will have been exposed to the skills needed to pass the CompTIA Security+ certification exams.
Soft skills and career support
In addition to the extensive curriculum, participants will also have access to an expert tutor to support them through weekly reviews of key topics, FAQ sessions, and project supervision. Additional career support in the form of soft skills training, interview preparation, personal coaching and more is also available.
After graduating from the programme, participants may also be considered for open roles with employers that Robert Walters works with. This provides participants with more pathways towards a new job in the cyber security field.
Register today
Only 16 spots have been made available in the programme. Sign ups have now closed.
For more updates on the programme, follow us on LinkedIn.