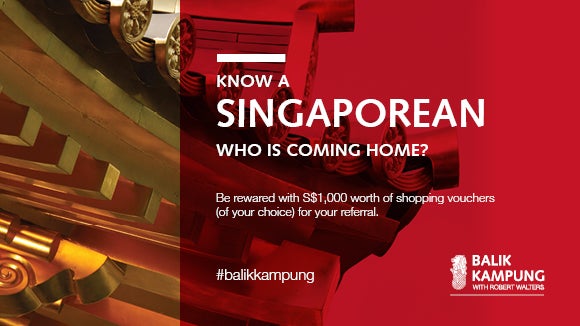 Refer - A - Friend
Have a friend or family member who may be interested in exploring the next step in their career?
Share their contact with us, and if they get successfully placed, you'll be entitled to SGD $1,000 worth of shopping vouchers!
Find out more here.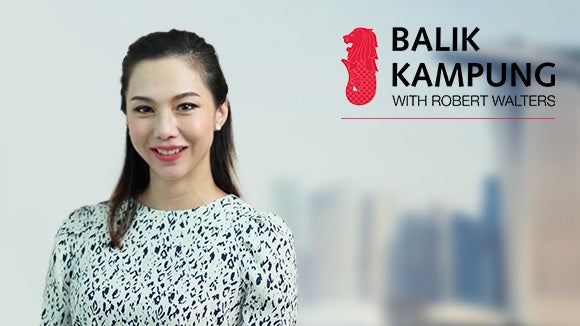 Bringing Singaporeans home
In support of the drive for local talent from both the Singapore Government and companies, Robert Walters Singapore is leveraging our international network of offices to connect with Singaporeans overseas who may be interested in a move back home.
Balik Kampung, which means "come home", is our outreach program targeting overseas Singaporeans to share market research, insights and updates on the job market in Singapore.
As the dedicated international candidate manager for Singaporeans looking to balik kampung, please feel free to speak with me to find out more about opportunities in Singapore.
Ivy Low, International Candidate Manager, Robert Walters Singapore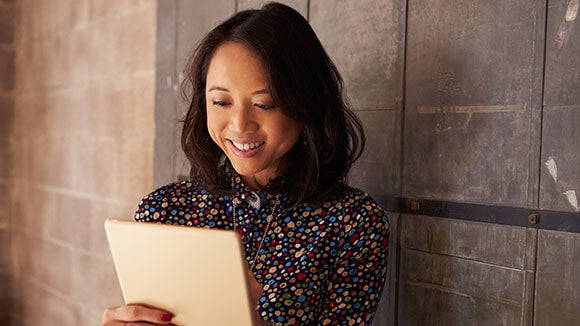 Return home to a new career
Our Balik Kampung campaign connects with overseas Singaporeans who are interested in a role back home, and if you are a young professional or a seasoned professional seeking a mid-career change, it is a great time to consider recruitment.
Recruitment is fast-paced, exciting, incredibly rewarding and often challenging. Our consultants work in a close-knit, team-based, meritocratic environment which rewards those who perform.
We are looking for people-oriented individuals who possess a keen sales acumen and the tenacity to succeed. Think you have got what it takes? Why not consider a recruitment career back home with Robert Walters Singapore? Robert Walters is an award-winning business and a world-leading specialist professional recruitment consultancy.
To find out more, you can contact Ivy Low at ivy.low@robertwalters.com.sg.
Stay in Touch
If you are not ready to return to Singapore yet but would like to stay in touch for the latest job market updates and opportunities in Singapore, sign up now.
Contact us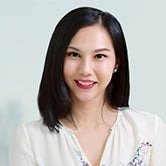 Ivy Low
International Candidate Manager
Robert Walters, Singapore

(65) 6228 0205