Empowering Women in the Workplace – Networking Session featuring Louise J. Tagliante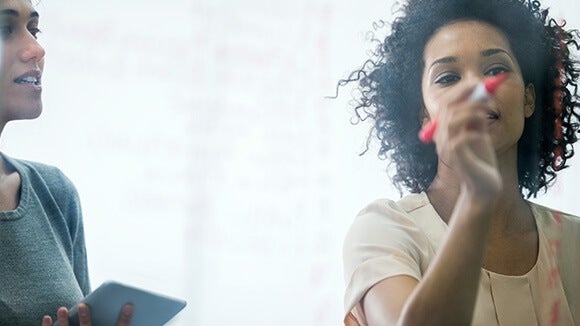 For the 3rd year running, Robert Walters was pleased to host its Empowering Women in the Workplace session in line with the recent International Women's Day. We invited Louise Tagliante, Founder & Owner of Differentiate and its renowned mentoring programme, Protégé to speak on 'The Value of Mentoring'.
Over 30 female professionals from various industries gained a deeper understanding on the importance of mentoring, and the valuable secrets to getting ahead in the workplace.
During the session, topics surrounding mentor & mentee relationships, the differences between mentors & sponsors and the importance of mentoring women at mid-senior levels were raised.
Louise also shared that a strong support network who provide affirmations, advice, perspectives and those with whom you can be completely vulnerable with are paramount in pushing you out of your comfort zone and optimising your potential. Everyone in the room was encouraged to discuss the topic at hand with each other, where they also shared their personal experiences in the workplace and offered each other advice.
At the end of the session, everyone was committed to an action plan that would not only help them gain visibility in their organisations but to also help inspire and support other women in their careers.
For more on this topic, read our Empowering Women in the Workplace whitepaper here.