CNBC: Design Data Analytics and Cybersecurity are hot job areas in Southeast Asia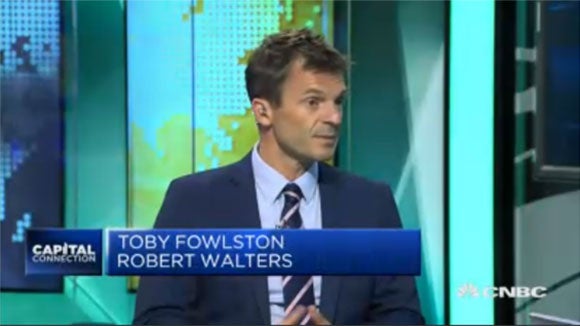 Following the launch of Robert Walters' Salary Survey 2018 – Greater China & South East Asia, Toby Fowlston – Managing Director, Robert Walters Southeast Asia summarized the key employment trends in Singapore during an interview with CNBC on the 23rd of November 2017.
Commenting on the skills likely to be in demand in 2018, he spoke about the rise of digitisation in Singapore, triggered by the government's drive to strengthen technology infrastructure and build a smart nation.
He said demand for IT professionals is expected to be high in 2018, particularly for those with expertise "around the design space, UX design, cyber security and data analytics."
He also commented on how the contracting business is growing in Singapore due to the disruption caused by the rise in automation.
"The contracting business is also growing significantly as well. That is a business we've invested in around eight years ago and obviously the perception of contracting is changing radically."
He added one of the primary reasons for employers hiring more mid-level professionals was the presence of a skills gap among full-time staff.
Additionally, he noted demand for local talent is expected to remain high, thanks to the Fair Consideration Framework.
"We're actually seeing quite a strong influx of Singaporeans living overseas who are returning home to work." In light of this, Toby added that Robert Walters' Balik Kampung campaign remains more relevant than ever in connecting Singaporeans residing overseas with jobs back home.
View the full video here
For an in-depth analysis of the employment trends in Singapore, order your copy of the Salary Survey 2018 here'