Candidates with hands-on tech skills will continue to be in demand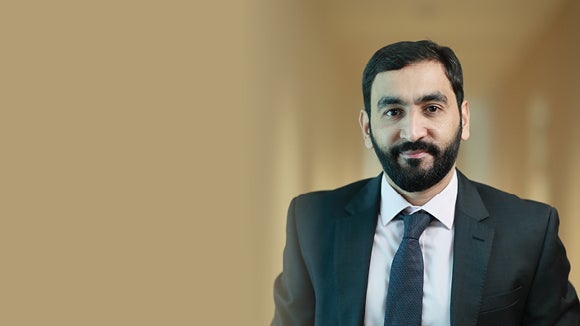 "When we entered 2021, market sentiments cautious. Companies had carried over the conservative approach they adopted in 2020, where they held onto budgets due to cost savings measures put in place because of the pandemic. However, this changed the further we progressed in 2021. Companies looked to overhaul their infrastructure and systems, as well as use technology to generate revenue. The demand for talent grew exponentially as a result of this increased investment in technology," shares Faiz Modak, Senior Manager of Robert Walters Singapore.
Read on to find out more as Faiz shares his expectations about the labour market for Tech & Transformation professionals in 2022.
Increased focus on digital transformation programs
"The top three in-demand areas in technology will be digital, data science and cyber security. Most companies have adopted remote work arrangements in this new world of work. As a result, there's been a big push in digital transformation programs," explains Faiz.
To add on, he also points out that "Priorities include upgrading end-user services and rolling out automation projects. Data science and analytics are especially in demand within the Financial Services and Commerce space. Companies are using these skill sets to drive revenue and analyse user trends and behaviors. Cyber security has been a focus point with the growing trend of cyber-attacks. Therefore, firms are strengthening their defense capabilities to fend off these attacks."
Candidates with hands-on tech skills will continue to be in demand
"Employers still seek out candidates with multiple skill sets, be it specific domain expertise or the latest tech stack. Programmers with experience in full stack, back end, or front-end engineering languages will also continue to be in demand," Faiz highlights.
Furthermore, "As many companies begin moving to the cloud, candidates with tech skill sets on AWS, Azure, Google Cloud platforms, or the latest cloud deployment tools, will be highly sought after. Lastly, the virtual banking licenses have created a demand for tech candidates with experience in the financial services, payments and fintech domains," shares Faiz.
The pandemic has also brought to fore the importance of work-life balance and employee experience, so these are important considerations both for retention and talent attraction.
Incorporate a personal touch during interview discussions
"Our advice to hiring managers for 2022 is to look for basic skills and competencies that can be nurtured within the organisation. Work with your recruiters to determine how the business will take shape over time. Cater your talent needs to that, as opposed to hiring for demands in the here and now. On top of hiring candidates based on their potential, attract and retain the right talent by setting a higher budget and providing a unique selling point for your roles. We also advise hiring managers to provide a great interview experience from the start. This isn't limited to selling the role and the organisation. Incorporate a personal touch during interview discussions, and go beyond the usual conversations around salary and benefits. Candidates appreciate the opportunities to discuss their career prospects and training opportunities," shares Faiz.
Salary advantage for candidates in fintech
"Singapore is currently in a candidate-short market. There is healthy competition among companies to attract the best talent, and salaries continue to play a big part in bringing these talents onboard. Salaries for specialised skill sets in tech engineering and cyber security will only continue to rise. The same goes for candidates in fintech industries, who can expect a competitive salary advantage. Finally, we're also seeing new trends on the market, where companies are offering sign-on and guaranteed bonuses. This comes on top of attractive employee stock ownership plans and equity offers," Faiz explains.
Find out more

Request access to our 2022 Salary Survey to benchmark salaries and to find out more about key trends on the Singapore job market.