Stronger demand for HR professionals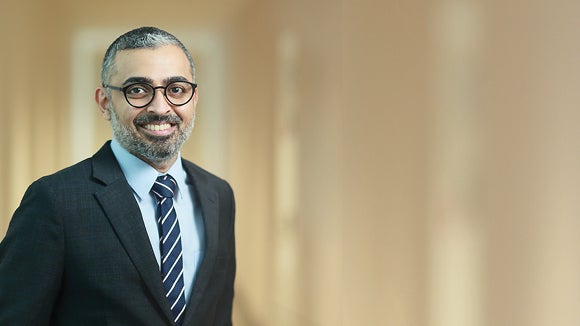 In 2020 when Covid-19 first hit, hiring for HR professionals came to a halt because of business uncertainties. But the market has seen a tremendous change in 2021.
"Hiring activity has significantly picked up, and more companies are placing a focus on people as the market rebounds. More businesses are now confident to reopen or grow and this translates to a stronger demand for HR professionals," shares Monty Sujanani, Country Head at Robert Walters Singapore.
Read on to find out more as Monty shares his expectations about the labour market for Human Resources professionals in 2022.
Increased focus on mental health and well-being
Monty explains, "With Covid-19, companies are placing more attention on issues around mental health and wellbeing."
Next, employee engagement is also another point of focus as employees may become disengaged while working from home. According to Monty, this is a trend that will continue into 2022. Businesses are also looking to ramp up their headcounts, so talent acquisition and recruitment will be a focus in the coming year. Accordingly, there will also be a need for compensation and benefits specialists.
Lastly, Monty points out, "businesses are also looking at ways to diversify their teams. They will need HR professionals with experience in Diversity & Inclusion to support them in these efforts."
Change management & HR Transformation
"HR Business Partners who have a track record in change management and HR transformation will stand out in 2022. Talent Acquisition skill sets and experience will also be in demand. This is particularly the case for technology recruiters, given the shortage of tech professionals in Singapore. Skill sets around compensation, benefits and rewards will also be in high demand," Monty notes.
43% of candidates we speak to decide to leave because they feel they are not growing in their role.
Communication is key
"My advice to hiring managers for 2022 is to first, clearly communicate and align on a long-term plan with both prospective and existing employees. This creates a sense of security for the employee. Next, provide upskilling opportunities to retain your employees," shares Monty.
Salary increases in 2022
Salaries will remain stable in 2022. "We expect that jobseekers will have a 5% – 10% salary increment when moving to a new role," Monty mention.
Find out more

Request access to our 2022 Salary Survey to benchmark salaries and to find out more about key trends on the Singapore job market.