Increased activity in the market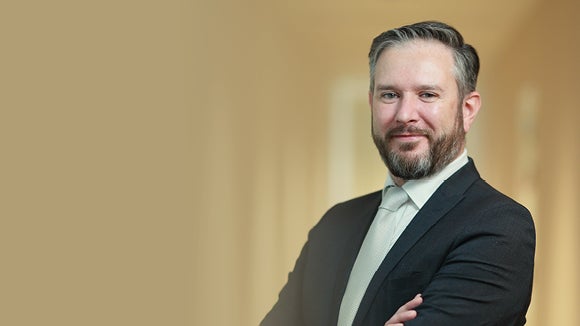 "It has been a challenging 24 months for obvious reasons. The Compliance market in Singapore was affected significantly in 2020, with wide-scale hiring freezes across many industries and a reluctance of candidates to move, choosing stability and security over the unknown. In contrast, 2021 was a night and day change where we see unprecedented volumes of hiring, where movement has create a churn leading to increased activity in the market. In many niche areas of compliance, the talent pool is relatively small and with the combination of recent job moves and the inability to hire outside the market, this has lead to demand outstripping supply," shares Gavin Izon, Consultant at Robert Walters Singapore.
Read on more to find out more as Gavin shares his expectations about the labour market for Finance and Governance professionals in 2022.
Experienced compliance practitioners in demand
Gavin notes, "Generalist compliance officers for Fund Management businesses will continue to be in demand as more shops open and expand into Singapore. In banking, regulatory change will continue to drive compliance hiring, particularly in Anti Bribery, Corruption and Fraud functions. Other regimes such as MAS' Individual Accountability regulations due to come into force, there will likely be focus and hiring across most industries for experienced compliance practitioners."
Strong compliance / AML knowledge
"On the banking side, there is continued investment in AI and automation within AML and Financial Crime related areas. The requirement for data scientists and candidates with analytical skillsets is still growing, however candidates must come with strong compliance or AML knowledge; a combination that is hard to find in the market," Gavin shares.
With demand likely to continue to outstrip supply in to 2022, there will likely be temptations to move be it with greater career prospects or higher salary. As much as is possible to do so, it could be worthwhile rewarding valued staff with strong increments and bonuses.
Plan your hiring strategy well
"Move quickly with candidates that you recognize as suitable and a good fit for your organization. Being decisive could be the difference to making the hire quickly or having to wait for several months to identify alternative candidates. Staff retention seems to be a consistent issue in the Singapore market," Gavin explains.
Potential raise in salaries
"I anticipate salaries will continue to increase in 2022 for most compliance positions. This will continue as long as demand is high and supply is low. Candidates have been able to demand higher increments in the past 12-18 months and this shows no signs of changing any time soon," shares Gavin.
Find out more

Request access to our 2022 Salary Survey to benchmark salaries and to find out more about key trends on the Singapore job market.