Market sentiment expected to remain optimistic heading into 2022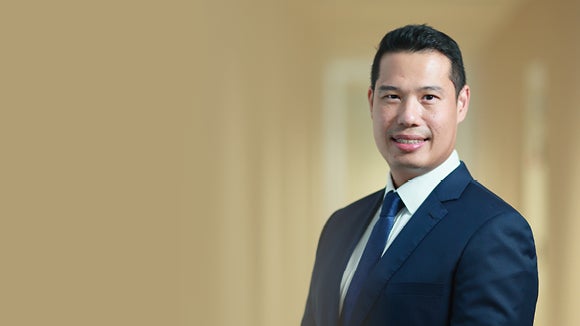 In 2021, many firms streamlined their business and gradually eased up on their hiring freezes.
"There was an air of positivity as early as the start of the year, with many institutions backfilling vacancies and retrenchments from 2020. Some firms have even scrambled to pull in replacement hires to rebalance their business and keep up with the competition. The hiring market has seen an upsurge in movement, with an increase in hiring from Q2 onwards. Candidates that were reluctant or unable to move in 2020 took the opportunity to do so from the first half of the year," Glen Chua, Senior Manager at Robert Walters Singapore explains.
Read on to find out more as Glen shares his expectations about the labour market for Financial Services professionals in 2022.
Increased hires in banking and fintech
According to Glen, "Market sentiment is expected to remain optimistic heading into 2022, although perhaps a little more tempered than what we've seen in 2021."
There will also be a greater focus on improving digital services and trading capabilities. "Already, we've seen an increase in hiring among banks, fintech and smaller scale financial institutions to support these business objectives. Emphasis will also be placed on the Corporate Treasury Function to ensure sufficient capital and liquidity in times of crisis," shares Glen.
Lastly, Glen mentions that the market will likely place more attention on Environmental, Social and Governance (ESG) factors, and how these will impact investment-related activities.
Digital transformation skillsets would be a bonus
"Within Accounting and Finance, regulatory reporting and controls will continue to be an area of scrutiny. Many opportunities are available for candidates with solid exposure to the MAS Regulatory Framework. Corporate treasury experience, particularly in capital and liquidity management, will be in demand. Project and structured finance specialists, particularly those with exposure to renewables or those that can drive ESG, will enjoy more opportunities. Within the Operations domain, we expect a move towards skill sets related to digital transformation and process improvement," Glen highlights.
Stability and job security are still important factors in candidates' decision-making processes. Employers should think about how they can offer assurance that their hiring strategies include long-term vision.
Streamline interview processes
Singapore is currently in a candidate-short market, especially for talent with in-demand skill sets. Glen points out, "The available talent pool has shrunk with current border restrictions and tightening EP and S Pass criteria. With this in mind, employers will need to set themselves up to move quickly in recruitment. Good candidates with niche skill sets are often interviewing with several companies at once and they will be snapped up fast. We do see firms losing out on good candidates due to extended processes with multiple rounds of hiring. Next, despite more positivity in the market, we are still navigating through uncertain times."
Stability in 2022
Salaries are expected to remain stable in 2022, with increments going towards talent retention, providing better benefits and upskilling opportunities.
"However, institutions will likely have to consider increasing salaries for business-critical roles and to win over talent within a candidate-short market. Meanwhile, fintech companies and startups will likely offer higher salaries or provide other benefits to offset any uncertainties around job and company security," Glen explains.
Find out more

Request access to our 2022 Salary Survey to benchmark salaries and to find out more about key trends on the Singapore job market.