Positive momentum in the recruitment landscape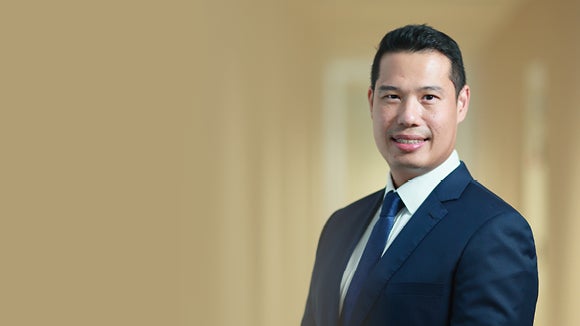 "As life with Covid-19 has become the new norm, businesses have ramped up their hiring. There were positive signs of recovery from as far back as Q4 2020, which has continued on into 2021. The Jobs Support Scheme, reshoring and onshoring of roles, and other moves organisations have made to set up in Singapore – these factors have collectively created positive momentum in the hiring market. Candidates are still considering contract opportunities, but generally still prefer permanent positions. In 2021, we've seen many candidates receiving multiple offers simultaneously, and they tend to take up permanent offers," shares Glen Chua, Senior Manager at Robert Walters Singapore.
Read on more to find out more as Glen shares his expectations about the labour market for Financial Services professionals in 2022, with an emphasis on contracting roles.
Growing demand in the tech space
Glen highlights, "There will be a greater emphasis on hiring for regulatory compliance, finance and regulatory reporting roles within Capital Markets Services (CMS) licensed firms. This comes as Singapore talent is needed for these roles, as the regulations are specific to the local market and the Monetary Authority of Singapore (MAS)."
According to Glen, "With continued digitalisation, the technology risk, IT risk, cybersecurity risk, and IT audit space will keep growing. More candidates will be needed to fulfil demand in the sector."
Cybersecurity and technology risk specialist on the rise
"We are entering a candidate short market, so candidates keen on contract roles will be in high demand in 2022. Within compliance, hiring will remain consistent. Several ongoing remediation projects happening across banks and financial institutions will trickle into 2022 – leading to many opportunities for KYC, AML and compliance officers. Regulatory compliance roles are stable as well, though preference is given to permanent roles as they are expected to manage licenses and registrations," Glen points out.
"As technology and IT continues to evolve, firstly, within the Risk domain, the need for Technology Risk, Cybersecurity Risk, and IT Audit will be on the rise. Secondly, within Finance space, many firms will have a high demand for contractors to cover regulatory reporting to MAS, specifically for CMS licenses. This comes as new businesses enter Singapore under the CMS license," shares Glen.
Find ways to empower work-life balance for your employees. Candidates are now used to flexible work arrangements and will appreciate companies with cultures that enable this.
Empower your employees
"Candidates in Singapore will always prefer permanent positions. As we are entering a candidate short market, a great way to recruit and retain contractors will be to have your contracts be 12 months minimally and to provide completion bonuses. This offers candidates the stability and a bit of longevity within the position – which will be marketable for permanent hires – and incentivises them to stay the entirety of the duration. Additionally, as permanent hires are a long-term goal, it would be great to discuss a path for chances of conversions or internal mobility," Glen explains.
Rise in expectations
Aside from inflation, necessary revisions on salaries will need to be implemented to combat the short supply of a skilled candidate market. This will also dictate a certain rise in expectations of salaries in 2022.
Find out more

Request access to our 2022 Salary Survey to benchmark salaries and to find out more about key trends on the Singapore job market.