Covid-19 increases demand for Business Controllers, Senior Financial Analyst and Financial Reporting Managers in the Accounting & Finance sector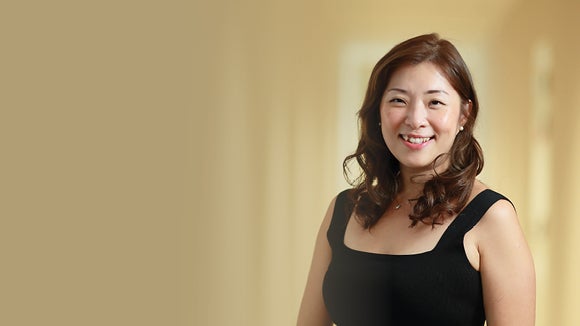 Where companies were on 'wait-and-see' mode in the first year of the pandemic, the hiring market had much more activity in 2021. Work from home has become the norm and clients have also become extremely comfortable with video interviews and remote onboarding.
"Companies now seem to know what to expect looking ahead and they also need talented finance professionals to help grow their business. They did not hold back with recruitment and hiring was like the way it was in pre-pandemic times," shares Zen Soh, Manager of Commerce Finance at Robert Walters Singapore.
Read on to find out more as Zen shares her expectations about the labour market for accounting & finance professionals in 2022.
Flexible work arrangements would be key
Zen notes, "Flexible work arrangements are becoming a norm. Most companies have adopted this, and employees also seek firms that embrace such flexibility. It's seen as a marker of trust and autonomy."
Next, candidates with specialised skill sets will be in demand. According to Zen, employees are looking for talent with technical skills like financial modelling, data analysis, and previous experience with SQL or ERP. This often comes paired with strong business partnering skills and the ability to work alongside commercial teams and senior stakeholders to make business decisions. Companies have given 20 – 40% pay increments for such talents over the last year.
Finally, Zen points out, "Transactional finance and accounting work continues to be outsourced to neighbouring countries in the region. Teams in Singapore have a leaner structure."
Soft skills are a necessity
Zen explains, "Gone are the days where candidates could secure finance and accounting jobs solely based on skillset. Today, employers look for professionals with strong industry experience and technology expertise to meet business objectives. They should be able to speed up the process of analysing financial data, and present their findings in simplified terms. Finance and accounting positions today require that candidates demonstrate soft skills such as critical thinking and problem solving. They must also act as a bridge between the finance department and other business functions. Some of the hottest jobs on the market include Financial Planning and Analysis, Finance Business Partners and Business Controllers."
There are no candidates that are a perfect fit for all requirements. If a candidate does know everything you ask, they will not feel challenged in the role and in the long run, it will be hard to retain them.
There are no perfect candidates
"Our advice to hiring managers in 2022 is to hire based on potential. Finance skill sets are transferrable, so be open to exploring candidates from a different industry as long as they are a culture fit and have a good personality. About half of our clients hire out of their industry to get fresh ideas and candidates who think out of the box. Always provide new challenges and be completely transparent on your company's direction for retention. Employees start to look out when they feel uncertain, and this can be mitigated through communication," shares Zen.
Salary changes will be sector-dependent
"Industries that are still badly affected will be prudent with their salary adjustments and variable bonus freezes. Otherwise, most firms that are recovering from the pandemic are adjusting salaries back to pre-pandemic times. This is a necessary step to retain their employees. Most companies that are actively hiring and looking for finance professionals with niche skill sets will be willing to offer good increments," Zen highlights.
Find out more

Request access to our 2022 Salary Survey to benchmark salaries and to find out more about key trends on the Singapore job market.