3 things women in tech need to do to succeed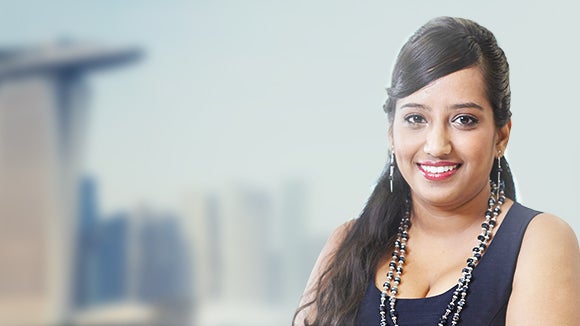 An exciting and fulfilling career
There has never been a better time for women to join the information technology (tech) industry. Startups are hiring, hours are flexible, and employers are actively seeking women to narrow the gender gap and leverage on the commercial and social gains that come with gender diversity.
But perhaps the best reason is the dynamic nature of the industry itself. Being at the forefront innovation and entrepreneurship, the tech industry offers women fulfilling and exciting careers that have the ability to create real impact.
"In 2011, IT was a cost-centre and service provider, and a lot of technologies were traditional and stack. But since then, we have seen the advent of digital technology, e-commerce, marketplace, and newer ways of increasing efficiencies like IOT and augmented reality. All these have changed the nature of business models and industries around us, which is phenomenal," says Nandita Nandakumar, Associate Director, Technology - Commerce, Robert Walters (Singapore).
Despite this, women continue to be under-represented within the tech sector.
"On an average, women only consist of 30% of the tech workforce in Asia. The industry is still very male dominated, and it seems to become even less diverse as one rises up the ranks," Nandita observes.
How women can succeed in a dynamic and male-dominated sector
She offers women three basic tips which can help them succeed in the industry.
"Firstly, a lot of women have to take initiative of their own to find mentors in the tech industry, sponsors within the organisation who can champion their cause and help them with their issues," she explains.
"Organisations don't need to find you mentors. You should actively network with and outside of the industry on your own to do so.
"Secondly, don't be afraid to reach out for opportunities within the industry. Take initiative and own your careers. In addition, make your voice heard in the industry and in the boardroom, even if you are the minority at times. You might feel bullied, but have the courage to speak out.
The key to rising up the ranks and staying relevant is being commercially savvy – where your technical expertise impacts the bottom-line of your business.
"Thirdly, constantly look to evolve your skill sets in order to stay relevant. Become techno-commercial instead of being technical. The key to rising up the ranks and staying relevant is being commercially savvy – where your technical expertise impacts the bottom-line of your business. This ensures that you are making a solid contribution to your organisation."
As to what organisations in the sector can do to aid women progress in their careers, Nandita reiterates the importance of getting smarter at grooming female talent.
'Building a pipeline of female leaders begin at the campus recruitment level. Identify your high-potentials and find a way to mentor, groom and support them. Be aware of and address the challenges that women face at different points of their life, depending on their age and seniority. Doing so will help you empower your staff and enable them to meet the demands of senior roles. "
For more information on the latest IT jobs available, please click here.