An evening celebrating women in tech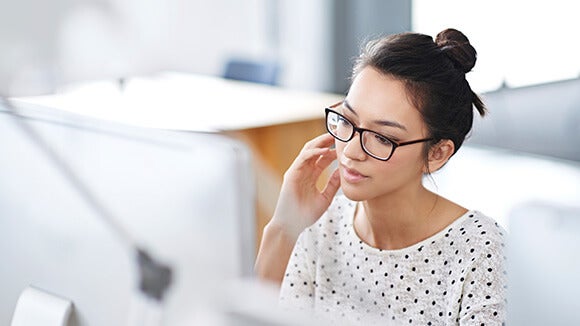 Establishing corporate policies that support women isn't enough to boost gender diversity within the tech industry. Rather, firms need to back it up with a corporate culture that lives, believes and encourages the principle of providing a level-playing field for everyone.
That was one of the key takeaways from Robert Walters' annual International Women's Day event on March 16th 2017.
Titled 'An evening celebrating women in tech', the event comprised of a panel featuring three highly successful women leaders who have each made significant contributions to the tech industry in their own respective ways. These included Gina Wong, Head of Cloud Services, ASEAN at IBM, Shivani Saini, CIO, Asia, Middle East, Africa at GSK and Rosaline Koo, Founder and CEO of ConneXionsAsia.
Moderated by Nandita Nandakumar, Associate Director, Technology - Commerce, Robert Walters (Singapore), the panel addressed the dynamics behind nurturing a successful career as a woman in the tech industry – both from a personal and corporate perspective.
The panellists revealed what it is currently like to be a leading female figurehead in technology. They also set to explore how women and firms overcome the barriers that exist to prevent females from succeeding in a men-dominated industry.
This included the entry barrier, which involves not enough women wanting or stepping up to enter the tech industry.
Warning about the possibility of tech industry stereotypes outweighing the benefits of joining the sector, Shivani highlighted the importance of using role models when educating young women.
"Firms, especially those recruiting in universities, need to bring in IT women leaders to encourage and get women interested in joining tech. When you introduce them to women who have made it big in the industry, you communicate the fact that success is possible for women in tech. And there is nothing like showing by example," Shivani said.
"It also allows these women leaders to exude and share the passion for technology with other women. When you role model that passion and success, you will see more women being attracted to tech."
Continuing the discussion on the (mis)perceptions surrounding entering the tech sector, Gina used her own unique background as an example to showcase that a background in tech is not a mandatory pre-requisite to succeed in the sector.
"Firms today look for people with adaptability and with diversity. They look for these unique attributes which aren't common in today's marketplace. People find me interesting because I have had 10 years' business experience and 10 years in IT," she said.
"Play to your advantage, your unique fusion of background – wherever you are from. You may come from a finance background or from the operations industry – there's always room to get into tech."
To thrive in a sector which constantly keeps evolving, Gina added the need for professionals in the sector to keep learning, multi-tasking and seeking advice from mentors throughout their professional journeys.
However, Rosaline added being confident about one's worth and the ability to assert power and take risks is a key barrier preventing women from rising up the ranks even after they have entered the tech industry.
"A piece of feedback that I got from a Silicon Valley investor was when women pitch, he normally multiplies their estimates by 10. However, when men pitch to him, he normally divides their estimates by 10," she recounted.
"Women underestimate themselves on countless occasions, sometimes while not even knowing when they are doing so. Their lack of confidence often stops them from maximising their potential."
Agreeing with her, Shivani added this lack of confidence is exactly why corporate policies, while undoubtedly key, aren't enough in helping women remain and shine in the industry.
"From an external and corporate perspective, it is both policy and culture that play a role in helping women reach the best of their potential," she explained.
"Firms have got to, and are, putting policies around supporting women, such as bringing in flexible work hours, and enhancing maternity and paternity support. Another example would be having customised leadership and capability building programmes for women. Men and women are wired differently, and by having these programmes, companies can show women they are actively looking out for them."
"But policies alone aren't enough – they can help create awareness, they can help create a platform where you can get and leverage on those benefits. Many times these initiatives and policies are there, but how many times do women actively go and grab those opportunities?
"You also need a company culture where gender diversity and policies aren't for namesake. Women need to be promoted from within, and made to believe they are truly being supported by the company."
The evening also saw the launch of Robert Walters' latest whitepaper titled 'Understanding employers' attitudes towards women returning to work'.
This whitepaper explores how organisations in Asia view and treat women who re-join the workforce after a career hiatus in order to enhance the recruitment and retention of this invaluable pool of talent.
You may view the whitepaper here.
For more customised consultations on recruitment and retention of professionals in Singapore, please contact our specialist recruiters on +65 6228 0200 or email singapore@robertwalters.com
For more information on the latest IT jobs available, please click here.