What people say about "Balik Kampung"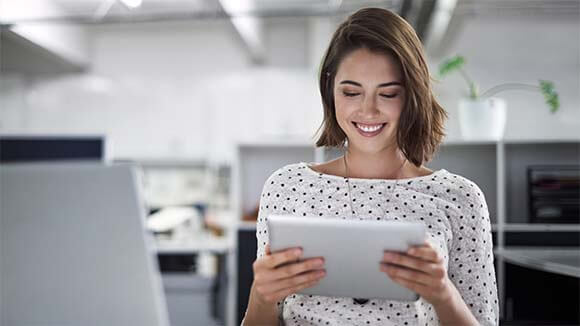 Since the inception of the Balik Kampung campaign in 2014, we have helped several candidates secure a job back home.
Here are their testimonials:
In 2017, I took up a career enhancing project overseas with a start-up insurance company in the Mekong region. My target was to work with them for a year and focus on technology vision and implement industry standard operations teams. Towards the end of my year overseas in 2018, I approached Ivy, who is responsible for the 'Balik Kampung' initiative in Robert Walters that helps overseas Singaporeans find a job back home.
Ivy was easily approachable and contactable and my experience with her was very positive. She is a committed and focused individual who sat down with me and understood my reasons both from a professional and personal standpoint and my need to relocate back to Singapore with a good job.
She worked quickly to introduce me to Robert Walter's large range of recruiters to maximise the opportunities for me and followed up with them closely, resulting in securing me a job with a leading financial institution back home within 2 months
Faiz Modak was the manager who worked closely with me and provided the right level of guidance and follow up which helped me to secure this job with Singapore's leading financial institution. He was coordinating with me in different time zones, setting up interviews and managing expectations. Without his invaluable assistance, this would not have been possible for me.
I am thankful that Robert Walters is running such an important initiative in helping Singaporeans return home secured on the professional front.
Rohan Anchan, VP of Enterprise Services, SGX
I have been away since 2002 and decided it was time to come back to take care of my ageing mother. I was put in touch with Robert Walters after talking to the Contact Singapore Representative in Australia and mentioning that I might like to return to Singapore to work. I was provided with the necessary information and had a chat to determine what I wanted during the initial meeting. I finally secured a role back home via the Robert Walters' Balik Kampung campaign, which came up slightly more than a year afterwards. I had a great experience as Robert Walters made the process really simple - I was constantly kept up to date and things progressed at a nice pace. The Robert Walters team was great and friendly to deal with as well.
Jeff Lim, Arris Project Lead, Arris Singapore Pte Ltd
I was first introduced to the Balik Kampung campaign when Robert Walters Singapore's International Campaign Manager, Ivy, contacted me. A brief conversation was enough for Ivy to succinctly grasp the nature of my profile and the roles I would be interested in. She then introduced me to her colleague Don, who was absolutely fantastic in introducing and educating me about opportunities within a global bank. I had worked with numerous headhunters before but what impressed me about this team was that they focused on a target organisation and were cognizant of various potential roles that might suit me. Additionally, they had lined up a series of meetings with several of the bank's stakeholders across various parts of the organisation. This allowed me the perfect opportunity to understand the organisation better, meet future potential colleagues and find the best fit for me in terms of role.
Balik Kampung candidate, Lalita, HR Operating Model Lead in the banking industry
Motivated by personal reasons to return to Singapore while working in Japan, I contacted Robert Walters' International Candidate Manager, Ivy, to inquire about job opportunities back home. Ivy got in touch with me soon after and helped me connect with a few consultants in Robert Walters in accordance with my job profile. I finally got a role of my choice within an investment risk team. The entire process was handled efficiently by the Robert Walters team, who kept updating me regularly of the status of my application and provided guidance at every step. In addition, I was impressed with the amount of professionalism the consultants displayed while handling my placement, and the extensive range of professional connections Robert Walters is able to equip candidates such as myself with. I would highly recommend Robert Walters' Balik Kampung program to other overseas Singaporeans who are interested in roles back home. The program's focus on overseas Singaporean candidates ensures that they get the right attention and exposure which other recruiters might lack, resulting in faster and more successful job searches.
Balik Kampung candidate in an investment risk role in GIC
To find out more about how Robert Walters, Singapore can help you return home, please get in touch with:
Ivy Low, International Candidate Manager
Robert Walters Singapore
T: (65) 6228 0205
E: ivy.low@robertwalters.com.sg