How to attract and retain the right talent to grow your business internationally
Robert Walters recently launched our exclusive white paper - A Guide for Asian Companies. Hear from our spokespeople on how Asian companies can attract and retain international talent to expand their global footprint in the interviews below, or download your copy of the whitepaper here.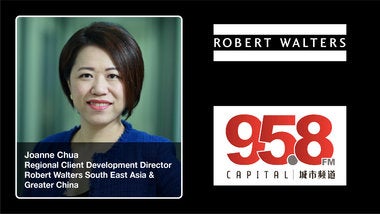 Going global
Asian companies are seeking international talent to drive their global expansion plans. 
Joanne Chua, Regional Client Development Director – South East Asia and Greater China, gives her insights on why Asian companies view talent with international experience as an asset.
Listen to Joanne Chua's interview with 95.8FM.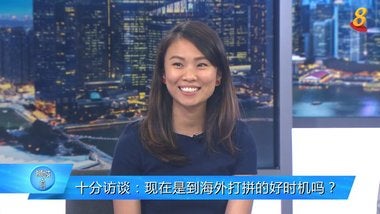 Defining international experience 
Is going overseas the only way to gain international experience?
Applications and Analytics consultant, Eeo Hui Ting shares her thoughts on going abroad to work – and how professionals can gain international experience in their home countries. 
Watch Hui Ting's interview with Channel 8 News.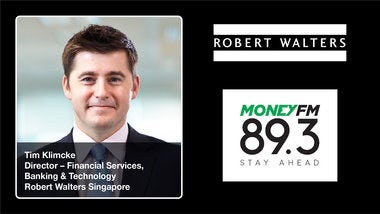 SME talent acquisition 
How can SMEs position themselves to better attract international talent? 
Tim Klimcke, Director of Financial Services, Banking & Technology, shares his insight on how Asian SMEs can attract talent with experience internationally or with MNCs to better expand into the global marketplace.
Listen to Tim Klimcke's interview with MoneyFM.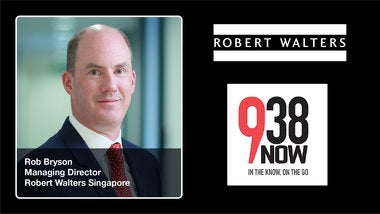 Talent retention
Is pay the most important factor? 
Rob Bryson, Managing Director of Robert Walters Singapore, discusses that while pay is a motivator in attracting talent to Asian companies, it is not why they stay. Corporate culture and a closer relationship with the management team are among the top factors in retaining international talent. 
Listen to Rob Bryson's interview with 938Now.