How to attract and retain the right talent to grow your business internationally
Robert Walters recently launched our exclusive white paper - A Guide for Asian Companies. Hear from our spokespeople on how Asian companies can attract and retain international talent to expand their global footprint in the interviews below, or download your copy of the whitepaper here.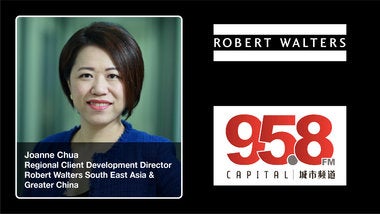 Going global
Asian companies are seeking international talent to drive their global expansion plans.
Joanne Chua, Regional Client Development Director – South East Asia and Greater China, gives her insights on why Asian companies view talent with international experience as an asset.
Listen to Joanne Chua's interview with 95.8FM.