In The News: Salary Survey 2021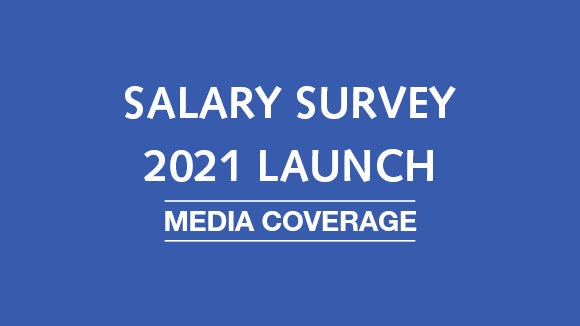 Robert Walters has released the 22nd edition of its Salary Survey, presented in a brand-new digital format. The Salary Survey not only provides a comprehensive salary guide for both hiring managers and job seekers, it also includes video updates on market conditions in various sectors from our industry experts.
Overall, hiring activity will remain cautious with more companies and professionals being receptive to contract hiring. The four key growth areas of 2020 – technology, logistics, e-commerce, and healthcare, will see continued higher hiring activities this year for both permanent and contract roles.
"The hiring outlook for this year will be heavily shaped by the distribution of a widely available and effective vaccine, and a return to more optimistic territory is more likely to emerge from the second half of the year. There are bright spots in the current uncertain times, as growth sectors emerge and companies look to strengthen business reliance with digital streams. Hiring managers are advised to adjust their mindsets to build a resilient workforce and attract top talent – by proactively pipelining talent, developing talent from within, and rethinking traditional job descriptions," said Monty Sujanani, Country Manager, Singapore, Robert Walters.

Check out news coverage by the local media:
To find out more about the latest recruitment trends, request access to our Salary Survey today. 
For more information, please email us at singapore@robertwalters.com.