Robert Walters Executive Insights Series: Understanding The New Global Asia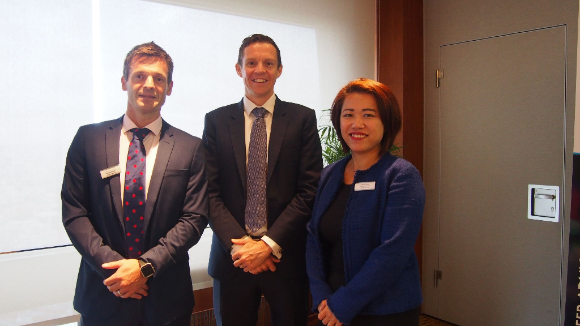 The third annual Executive Insights breakfast forum hosted by Robert Walters saw around 60 company representatives and clients gathering to learn more about Asia's evolving economic landscape.
Held at Equinox Sky Suites, Swissotel, Singapore, the forum featured a keynote presentation from Doctor Fraser Thompson, Director of AlphaBeta, an economic strategy firm based in Singapore and Australia.
Dr. Thompson dispelled the five key myths that currently surround Asia's current economic climate, and provided insights into the implications of these from a talent management and hiring perspective.
These myths included saying goodbye to globalisation, the fact that growth will come from the region's megacities, and that the competitive landscape is similar to elsewhere. He also refuted the belief that technology disruption in Asia is the same as in other regions, and that businesses will return to 'business-as-usual' after economical and political shocks.
"A number of unique aspects are set to influence technology disruption in Asia," Dr. Thompson explained.
"We've got a rapidly growing affluent middle class, and a tech loving population. For example, ASEAN is the 2nd largest Facebook market in the world, while Jakarta is the twitter capital of the world. [Such] technology will continue to give rise to innovative new entrants and disrupt incumbents."
"Now up to 50% of articles by Forbes, for example, can be generated by computers, rather than people. This is despite the fact that it is a unique, creative human activity," he revealed.
"[Such] technologies have changed the nature of our jobs, and have helped to make them more satisfying."
If you are keen to attend any Executive Insights events in the future, please contact singapore@robertwalters.com.