Returning Singaporeans an answer to talent crunch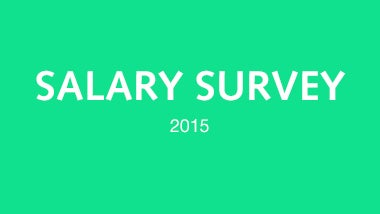 According to the latest annual Global Salary Survey from professional recruitment firm Robert Walters, the competition for Singaporean talent has intensified over the past few years and will continue to increase in the year ahead. Employers in Singapore are increasingly seeking to hire Singaporean talent as supported by the Fair Consideration Framework.
The candidate-driven employment market has created a strong demand for Singaporean talent – resulting in a keen interest from organisations and the government to attract overseas local talent back to Singapore. Their international exposure coupled with knowledge of the local business culture will be an asset to companies looking to develop a core of local professionals.
Figures from the survey suggest that in-demand candidates who switched jobs in 2014 could command an average 10 - 20% salary increment.
Toby Fowlston, Managing Director of Robert Walters Singapore, comments:
"The employment landscape of 2015 will likely see the competition for Singaporean professionals accelerate. To fulfil the market's demands, organisations are looking outside of the tight candidate pool and recognising the importance of attracting overseas Singaporeans back home. This creates opportunities for a more dynamic workforce and offers potential employers varied professional experiences to draw from."
Other key highlights for 2015
Due to tightened regulatory measures from the Monetary Authority of Singapore (MAS), employers continue to experience skills shortages in the areas of governance such as compliance, internal audit, legal and risk
As businesses continue to invest in digital strategies, IT and marketing professionals skilled in online content, project delivery, mobile and application development as well as user experience will be in demand
HR professionals are expected to be more involved in the wider business activities and experienced practitioners with business partnering skills are likely to be sought-after
Employee attraction, retention and talent development remain a key priority
Candidates within accounting and finance skilled in audit, tax and pricing will see opportunities in both permanent and contract positions as demand outstrips supply
Contracting recruitment will continue to grow in 2015, particularly where companies are apprehensive around permanent headcount and look towards alternative sources for potential talent 
For further information, please contact Germaine Lim on germaine.lim@robertwalters.com.sg or +65 6228 5313
Click here to download your copy of the Robert Walters Global Salary Survey 2015