In The News: Salary Survey 2019
Robert Walters recently launched our Salary Survey 2019 - South East Asia and Greater China. Now in its twentieth edition, the Robert Walters annual Salary Survey is the most comprehensive review of professional salaries and recruitment trends around the world.
Hear from our spokespeople on the latest employment trends, salary information and hiring advice for 2019.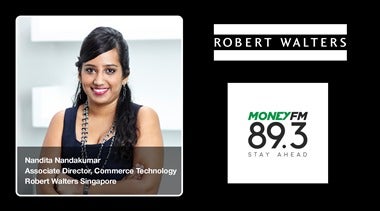 Nandita Nandakumar, Associate Director of the IT Commerce division, shared her insights on hiring trends in the technology sector in an exclusive interview with MoneyFM 89.3.
Hear what she had to say here.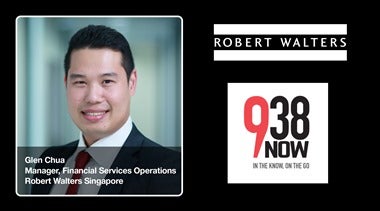 In an exclusive interview with 938NOW, Glen Chua, Manager of the Financial Services Operations division, gives his insights on the hiring sentiments for 2019 with a focus on the financial services sector.