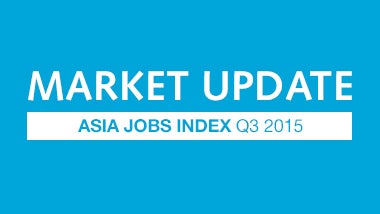 Toby Fowlston, Managing Director, Robert Walters Southeast Asia comments:
"Technology remains one of the largest recruitment drivers in Singapore. This is a result of new initiatives from companies which all involve strengthening IT infrastructure. Due to an increased level of technology risk, firms have also strengthened their efforts in cyber security given its vital role in data protection. In addition, a lot of technology advancement is now seen in how businesses work with their customers.
This rampant rise in consumer engagement has also created a push from organisations to improve their online strategy. Interestingly, these digital-based projects have opened more opportunities for specialist contracting professionals. Such resources typically apply their expertise for about six to nine months, often overseeing the complete implementation of a project. The upward trends in both the technology sector and contracting hires are likely to continue as more companies are anticipated to digitise processes."
Key Findings
A constant demand for niche roles within medical services pushed job advertising up 19% from Q3 2014. As Singapore advances as a medical hub, we saw an increase in positions for technically-skilled professionals who could also support commercial teams to drive revenue.
As expectations of the workforce evolve, employee engagement remains a priority for companies. Therefore, driving the push to hire skilled professionals as seen in the 5% rise for HR job advertising.
Automation of internal company processes has affected job advertising for administrative and secretarial professionals as seen in the 15% annual dip.
For the full report, please click to download the Robert Walters Asia Job Index Q3 2015.
Alternatively, please visit www.asiajobindex.com for more details on methodology and previous reports.