13 reasons why we love working at Robert Walters Singapore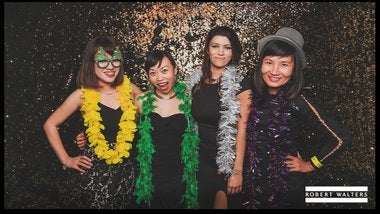 Heralded as one of the finest specialist recruitment consultancies in Singapore, Robert Walters has undoubtedly made an indelible mark in the field of recruitment and established itself as an employer of choice. 
As we mark two decades of recruitment excellence in the Lion City, we asked our employees their favourite things about working at Robert Walters Singapore. Here are 13 reasons why they love working here:
"The Robert Walters Singapore team consists of a great bunch of dynamic and professional individuals who work hard and also play equally hard. There is a very strong collaborative culture in the office and a great management and leadership team that truly supports the career growth and development of employees." 
Cheryl Cheung 
Senior Internal Recruiter - SEA 
"Robert Walters Singapore provides us with mobility, flexibility and opportunities for progression and internal movement. In addition, we work with a great management team who are always willing to roll up their sleeves to make things work."
AiLian Leow
HR Executive, SEA
 
"I love the autonomy I am given to deliver in my role on a day-to-day basis and it's been a great opportunity for me to learn and develop my skill-set and career. The business is built on integrity and trust both externally with clients and candidates and internally across the management team and our people whom I value very highly. The strength of the senior management team is also outstanding and I believe we have the best people in the industry and genuinely enjoy coming to work with smart, commercial, energetic and  motivated people who always try their best to deliver."
Dominic Salomoni
Director - Commerce
 
"The things I love most about working here are quality, fun-loving people and a fast-moving, dynamic work environment"
Kavitha Panearselvan
Senior Legal Counsel
 
"Practice what you preach – that's what they say. Robert Walters Singapore has proved to be true to the thought leadership commentary that they share with the industry. After being back from my maternity leave, I received invaluable support by the company. They not only fully incorporated me back to the workforce but also presented me with new learning opportunities."
Cristina Concengco
Marketing Executive
 
"The culture of this company is very comfortable and I've enjoyed working with my fellow colleagues."
Julian Ang
Personal Assistant, SG
 
"The thing I love most about working at Robert Walters Singapore is the people. I have met many passionate, like-minded people in my 11 years here and have learned a lot from working with them. I love the work hard play hard culture and it's easy to love your job when you enjoy the working environment."
Wendy Heng
Associate Director – Sales & Marketing, Healthcare, Supply Chain & Procurement
 
"I've always believed that even if you land your dream job, but don't like the people you work with, you'll be miserable. Which is the exact reason why I love working in Robert Walters – the people."
Ailia Kazmi
Consultant – FS Operations
 
"I consider myself genuinely lucky to work within one of the most experienced, professional and fun offices in South East Asia and our pantry is by far the best across the region, it's always exciting to have a call with a candidate or a client while facing the Singapore river."
Pierre Pineau
Senior Manager - Finance & Governance
 
"I've been in Robert Walters for 12 years and have made some real friends over that time who have become more than just colleagues. At work, the interaction with candidates and clients from all sorts of backgrounds and all walks of life keeps the job interesting - never a dull moment! I love the teams I work with and call them my "work children".
Cheryl Ann Szetoh
Associate Director - Commerce
 
"The culture is great and everyone is treated with utmost respect".
Dandred Carl Serbo
Service Desk Technical Lead
 
"Robert Walters Singapore offers a fantastic international & fun loving environment. There are great people to work with, and great opportunities to develop yourself – Love this place!"
Michelle Sng
Training & Development Manager, SEA
 
"There are several things I love about working at Robert Walters Singapore. Firstly, annual leave are treated as entitlement, they can be taken relatively easily. The location of the office is also great as it is easily accessible from the MRT station and eateries. Finally, I love having a boss who is sharp, has an eye on the business, approachable, open to ideas, affirms and rewards well!"    
Ivy Low
International Candidate Manager
 
We're looking for people to join our business and be part of the next stage of our growth. If interested, please send your updated CV to seainternalrecruitment@robertwalters.com.