Q4 Asia Job Index 2016: Demand remains high for IT experts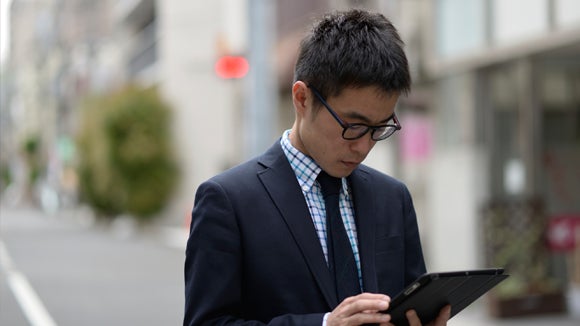 With more firms in Singapore investing in technologies that boost consumer engagement, IT job advertisements grew by 30% in Q4 of 2016.
Professionals skilled in handling digital platforms, cyber security and project management were specifically in demand in the last quarter of 2016.
This was among the key findings of our latest Asia Job Index Q4 2016. 
The report revealed the overall annual growth in job advertisements in Singapore was pegged at -1% for the quarter. 
"Firms, especially within the investment banking sector, decreased hiring budgets in a bid to save costs and/or continued offshoring to cheaper cost locations," said Toby Fowlston, managing director of Robert Walters in Southeast Asia."
"However, supported by rising government investment in the local tech start-up ecosystem, more firms shifted from traditional retail to e-commerce. This drove vacancies for IT experts proficient in developing the latest technologies and platforms." 
"Demand for local talent also remained high, and employers invested more in attracting, hiring and retaining both locals and Singaporeans based overseas. In line with this, our Balik Kampung initiative remains more relevant than ever in connecting overseas Singaporeans with jobs back home." 
Job growth in other Asian regions in Q4 2016:
China: Job advertisement volumes remained healthy in China during the last quarter. They were specifically high within the technology and e-commerce sectors as the government continued its drive to build a high-tech and high-value economy.
Hong Kong: Early signs of returning market optimism drove the rise in annual job advertisements last quarter. There was a slight upturn in activity in Q3, which encouraged businesses to be a little more confident about expanding hiring budgets. 
Malaysia: Annual job advertisements grew only slightly in Q3 as professionals remained cautious about changing jobs due to challenging market conditions. However, new jobs were generated as new market entrants continued to expand new market operations in Malaysia, thanks to low operating costs.
Taiwan: There was a rebound in the number of jobs in Taiwan in Q3 as compared to in 2015. As the country's economy continued to recover, most sectors engaged in replacement hiring for senior positions. Demand for talent was particularly healthy in the manufacturing and operations and engineering sectors.     
Click here to read the full Asia Job Index Q4 2016 report.
About the Asia Job Index
The Robert Walters Asia Job Index tracks the number of job advertisements on a daily basis across the appointments sections of key newspapers and leading online job boards in China, Hong Kong, Malaysia, Singapore and Taiwan.
Released on a quarterly basis, the report provides an indicative summary of recruitment activity being experienced across major regional markets as well as key industry comparisons.
For more up-to-date hiring and salary trends, click here to request a copy of our latest Salary Survey 2017 today.