3 ways to stay relevant in the evolving financial services technology market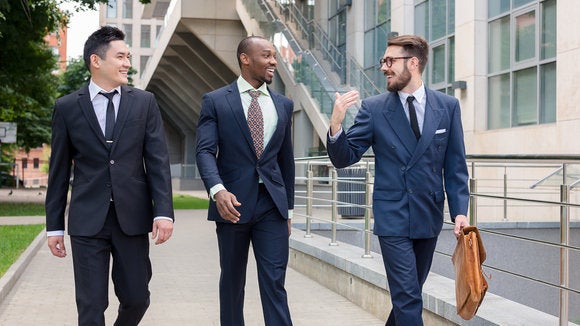 In the second of this two-part series, we explore how exactly professionals working in the financial services technology landscape can future-proof their careers.
In the first part of this blog we discussed ongoing trends in Singapore's financial services technology market. We also looked at potential disruptors to this market and identified key areas where demand for talent is set to be high.
For a job seeker, staying relevant in such a market can be challenging, in addition to being a stressful experience.
With sweeping regulatory reform, huge threats from cyber crime, decreasing margins, unpredictable global political landscapes and an increasingly demanding and technology savvy client base, the pressures for financial services to implement change are possibly greater than they have ever been.
Change must happen quickly and efficiently and businesses must be sufficiently agile to meet the demands of such a market. We forsee organisations becoming leaner and more agile, and expecting more from their existing talent. Efficiency, productivity and the ability to change could well be key factors that make or break a company operating in this environment.
Whilst at a high level this is all very interesting, we are here to talk about what you can do to stay relevant.
New technologies and methodologies are becoming increasingly prevalent in financial services as companies change their approach to either deliver projects or embrace the demands of current consumer demands.
In the second part of this blog, find out how you can future-proof your career by upskilling the following areas:
1. Always keep the customer in mind
Terms like "user experience", "design thinking", "customer centred approach" are all becoming common place in discussions around how to better engage customers.
Understanding of a "customer centred approach" for the design and development of B2C systems will help you continue adding value as companies increasingly move towards providing accessible online services.
This will include things like UX/UI principles, design thinking and an understanding of how technology can disrupt the way that people access services from their banks and insurance companies.
2. Agility matters
More and more businesses are adopting an iterative and 'agile' approach to project delivery using scrum masters, adopting sprint cycles and developing infrastructure to support continuous integration in development with tools like Jira, Bamboo and Ansible.
Having work experience in this type of environment will always be valued - whether it's formalised scrum training, or being involved in a project delivered using agile principles.
3. Technology is your competitive edge
In a letter to shareholders, Jamie Dimon, CEO of JP Morgan Chase, recently warned "Silicon Valley is Coming". Many financial services businesses are beginning to position themselves to be much closer aligned to a technology company than a traditional bank.
Technology is central to success and the next generation of senior management are able to roll up their sleeves, keep abreast of modern technologies, and make well informed strategic decisions on technology.
As you grow in your career, it is increasingly important to stay up to date with the latest technologies, just as much as it is important to focus on your business knowledge.
Want to know how exactly the financial services technology industry is changing? Check out Part One of this series.
For more information on the latest IT jobs available, please click here.