Market sentiments are optimistic for an economy recovery in 2022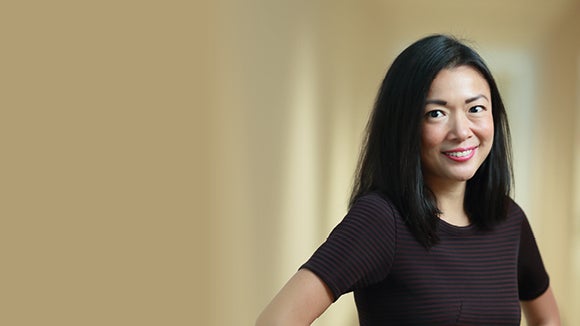 Hiring for Sales & Marketing roles across all sectors in Singapore increased significantly compared to 2021. Critical roles were still being hired in the technology, fintech, e-commerce, automation and logistics sectors.
"Companies in these sectors have focused on selling through online channels, or there has been less disruption to the business as they have been able to continue working virtually. In areas like digital marketing and analytics, we've even seen an increase in new roles created across multiple industries. There was also an increase in renewable energy and automation roles for the industrial sectors. However, the retail and hospitality sectors struggled the most and had slower recovery. With the vaccination rollout, market sentiments are optimistic for an economy recovery in 2022. Overall, there's more confidence in replacing headcounts this year as the market braces itself for recovery," shares Wendy Heng, Associate Director of Robert Walters Singapore.
Read on to find out more as Wendy shares her expectations about the labour market for Sales & Marketing and Healthcare professionals in 2022.

Soft skills plays a part
Wendy explains, "Companies are still trying to make up for the negative or flat growth in 2020. For that reason, good commercial talent will continue to be in demand, and there will continue to be an increase in management, leadership, and senior sales positions."
To add on, we can also expect to see more hiring for digital and e-commerce roles as consumers continue to shop and consume media online. "There will also be a stronger emphasis on soft skills as employers look to hire talent that is agile and resilient. Nevertheless, given the strong push for locals and PRs, we are currently in a candidate-driven market. Employers should expect a limited talent pool, and challenges with recruiting local talent for niche skillsets in digital, analytics, sustainability, and sales," shares Wendy.
Finally, "We have also observed increased attention on Diversity, Equality & Inclusion in the workforce, so hiring practices need to evolve and accommodate this trend," Wendy points out.
Digital marketing & transformation candidates are sought after
Consumer & Technical Healthcare
"Within consumer sectors, the strong demand for e-commerce, digital marketing, performance marketing and CRM managers will continue. The same goes for data intelligence, AI and machine learning roles, particularly in the retail and e-commerce space. Candidates with a good mix of commercial and technical experience and skillsets will also be in demand. Within the healthcare sector, the demand for medical affairs and regulatory affairs experience remains strong. With newer medical technology, vaccines and drugs coming to market, there will also be a demand for candidates with experience in market access and patient access. Engagement with customers is more important than ever, so candidates with digital transformation experience are equally well-sought after," Wendy highlights.
B2B & Industrial
Within the B2B & Industrial sector, sales and business development roles in the area of renewables, energy and biofuels will be in demand. According to Wendy, "Digital marketing candidates are also highly valued in B2B companies that need to retain existing customers across integrated platforms. The Financial & Professional Services sector will seek candidates with a combination of traditional and digital marketing skill sets. This is because the marketing function in these organisations is still transitioning from a cost model to a revenue function, where marketing campaigns are more measurable and quantifiable."
Finding the exact fit could take months, which would have a commercial impact to the business. So, it can pay off in the long run to hire employees based on potential, as opposed to hiring based on competence and experience.
Streamlining interview processes
"My advice to companies is to streamline the interview process as much as possible, so you can secure your preferred candidates quickly. Also, be more open-minded and consider hiring based on potential. For example, the demand for digital and e-commerce talent exceeds supply, so there's a lot of competition to hire these candidates. Factors such as flexible work, work-from-home, leave policies, wellness, and learning & development opportunities now have more influence over talent recruitment and retention. Employers would do well to take this into consideration. As part of companies' retention strategy, hiring managers can work closely with talent acquisition teams to consider and hire internal employees who may be suitable for the role, even if they may not present the immediate skill sets," Wendy explains.
Higher salaries for individuals equipped with niche skillsets
Salaries for permanent roles in Sales & Marketing in Singapore are expected to remain largely the same in 2022 across all sectors. "One exception would be digital and e-commerce roles. Demand for strong talent in these areas continues to outstrip supply. Industries like healthcare, fintech and e-commerce may potentially see a slight increase in salaries due to this demand. Lastly, roles with niche skillsets are also expected to command and receive much higher increments," shares Wendy.
Find out more

Request access to our 2022 Salary Survey to benchmark salaries and to find out more about key trends on the Singapore job market.