Employer branding and candidate experience takes priority in 2022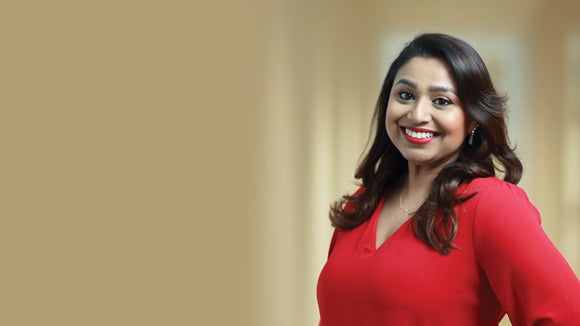 "Hiring in Sales & Marketing for contract roles picked up in the second and third quarters of 2021. Many temp candidates received permanent offers especially during this time. Companies are trying to use their budgets and headcounts this year so that it doesn't get reduced in 2022 and we also saw very steady hiring across the tech and healthcare sectors, as well as an uptick in FMCG and retail sectors. There's also been a spike in maternity covers, with assignments usually lasting about 4 to 6 months," shares Yaamini Pillay, Senior Manager of Robert Walters Singapore.
Read on to find out more as Yaamini shares her expectations about the labour market for Sales & Marketing professionals in 2022, with an emphasis on contracting roles.
Generalist roles take a step back
Yaamini points out, "This year, companies will focus more on their employer branding and the candidate experience that they provide. This is tied to the spike in hiring we've seen for internal communication roles, particularly to rebrand companies' positioning to internal stakeholders. There will also be an increased focus on functional specialists, as opposed to generalist roles."
Flexibility
Expect an increased demand for hybrid events management experience. "Companies will continue to host webinars, livestreams, and hybrid in-person and livestream events. Candidates will need to run these events from a demand and lead generation perspective. Business development and sales experience are also sought after in emerging markets," Yaamini highlights.
If the base salary that you can provide isn't as competitive, consider boosting their overall benefits. This includes the extent of medical coverage, dental, and flexible work arrangements.
Provide a good candidate experience
"My advice to hiring managers in 2022 is to focus on the candidate experience. Younger hires these days can be blunt and upfront in their reviews of businesses that they have interviewed at. They prioritise and value how appreciated they feel, as well as whether the company culture connects well with them. Next, hire base on potential and soft skills. Candidates with the ability to present and carry themselves well across the screen will stand out. Given that most meetings and interactions these days take place virtually over call and messaging platforms, these candidates can definitely go far," shares Yaamini.
Higher demand for locals and PRs
In 2022, we expect a slight increase in salaries over 2021. Yaamini explains, "With borders still largely closed and restrictions on pass issuances, foreign talents are less readily available. This has driven up the demand for Singaporeans and PR candidates."
Find out more

Request access to our 2022 Salary Survey to benchmark salaries and to find out more about key trends on the Singapore job market.