Streamline interview processes to avoid losing candidates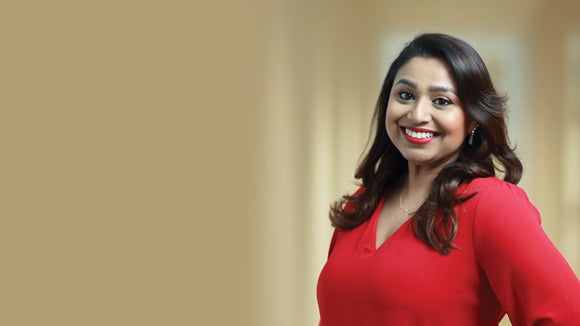 "The hiring market for contract roles in HR has picked up in 2021. With the economy opening up in Singapore early this year, companies have needed to manage the growth in headcount that was initially put on hold last year due to Covid-19. As a result, they have been aggressively hiring internal Talent Acquisition & Recruitment Specialist to manage this. This was mainly across the technology, e-commerce, banking & pharmaceutical industry," shares Yaamini Pillay, Senior Manager of Robert Walters Singapore.
Read on to find out more as Yaamini shares her expectations about the labour market for Human Resources professionals in 2022, with an emphasis on contracting roles.
Highest demand in digital, tech and banking sectors
Yaamini notes, "In 2022, the demand for contract HR professionals will continue in the technology, banking, and e-commerce / digital sectors. We also expect to see more internal TA and Recruitment Specialists positions being offered on a contractual basis as companies continue to manage project-based hiring and headcount growth due to acquisition or expansion."
Candidates with employee engagement and talent management will be sought after
"Internal TA and Recruitment Specialists will definitely be in high demand, given the need to fill headcounts. There will also be a need for HR Generalists and HR Business Partners, particularly candidates with a focus in employee engagement and talent management. Niche roles such as HRIS, HR Program Managers, and Employee Relations will also be sought after," explains Yaamini.
You will have access to a bigger pool of candidate as most people in the market are looking for a step up, new exposure and a company who is willing to provide this platform for them.
Hire base on potential
The market now is extremely competitive.
"Candidates often have at least 2 – 3 interviews going on at the same times. As such, it would be highly advisable for HR or line managers to keep your interview process concise to avoid the risk of losing candidates to lengthy processes. Additionally, don't only focus on candidates who meet all your requirements. We encourage you to hire candidates based on potential and work together with them to further develop and groom the individual to excel in their role," Yaamini shares.
Compensation beyond monetary benefits
For the most part, salaries will remain the same in 2022.
However, Yaamini mention that, "Companies may compensate candidates in other areas to differentiate themselves from competitors in the market. For example, they may offer a higher completion bonus, additional allowance with the new WFH set up and other flexi benefits as well."
Find out more

Request access to our 2022 Salary Survey to benchmark salaries and to find out more about key trends on the Singapore job market.