Advertising Solutions Case Study: Information Technology and Services Company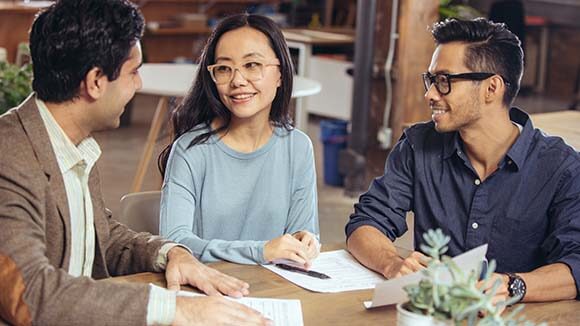 This information technology and services company headquartered in Singapore specialises in delivering cryptocurrency and digital assets ecosystem to clients. With a team of specialist professionals from top tier consultancy practices and industry-leading technology businesses, they are known for offering innovative products and services including blockchain solutions and advisory, digital assets financial services and AI infrastructure.
What recruitment challenges did they face?
The company was seeking software engineers in Vietnam as they were looking to create a digital asset exchange purpose-built for institutional and accredited investors. To do this, and further scale up their other products, they needed innovative, forward-thinking talent.
They had recently hired a talent acquisition professional to help with their recruitment efforts, but the competitive nature of the Vietnam market meant that hiring good talent was challenging, particularly since they were relatively new to the Vietnamese market and were lacking in brand recognition.
How did Robert Walters support them?
Robert Walters had previously worked with this client to help them on other roles and upon hearing that they were seeking software engineers, the team proactively reached out to see if they needed help.
Robert Walters proposed an ad solution package solution, which allowed the company to brand itself through the Robert Walters website and on third party job boards. This also allowed them reach out to passive candidates on the Robert Walters database through a customised electronic mailer. Their logo and name were mentioned across channels allowing them to increase brand awareness.
What were the results?
Since we started working on the role, Robert Walters has sent a total of 11 candidates to the client, with seven being selected for interviews. The process is still ongoing and we are working closely with both the client and candidates to help them find the very best people.
The company was happy to see the unique approach of the ad solution package as this has not been offered by any other agencies. They felt it was a great opportunity for them to build their employer brand which would help in their future attraction efforts.
They were also impressed by the proactive and consultative approach Robert Walters had. Not only CVs were sent but recommendations and advice were also provided at every step of the way. Robert Walters also went the extra step to keep the company informed on Vietnam's talent landscape, hiring trends and candidate expectations – which the client highly appreciated.
Fill out the form to get more information on our recruitment solutions.
Our other recruitment solutions: