Real Leaders: Jean-Philippe Charrier, APAC President, Shiseido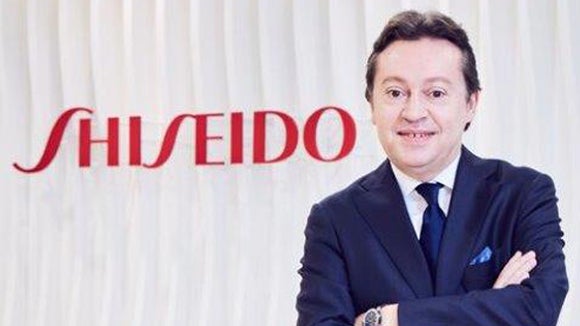 Who? Jean-Philippe Charrier, APAC President
Where? Shiseido
How long? Since 2015


An entrepreneur on an adventure
"My current job is very entrepreneurial because we decided to create a regional hub for Asia Pacific in Singapore. It is a very exciting adventure which doesn't happen very often.
"It's about creating the company, creating a team which is exciting. The most enjoyable part of this job was building the hub from scratch when I got to Singapore last year. I knew that this would make a big difference to the business in the end. I particularly loved recruiting and finding the right talent for this office."
A typical work day
"It is not something special, nothing glamorous. A typical day is filled with meetings – sometimes these last 10 hours a day with a very small lunch break. I tend to set meetings from morning to evening because there are a lot of discussions involved in my role. In our company, we feel it is extremely important to communicate and be aligned with our head office. We have a state of the art video conference system that we use sometimes to communicate with Tokyo.
"Things do get exciting when I travel out to hear and meet retailers."
Maintaining a work-life balance
"My work-life balance is based on the needs of my family. It is all about making time for my family. I try to be available for them on the weekends, even if I travel for business, I try to make it short. That gives me motivation to work everyday."
Key tactics to succeed
"My job is to develop the region in terms of profitability and to gain market share amongst the competitors. In order to achieve that, my responsibility is to create direction and a goal. The most important thing to succeed in such a task is to have a vision in how we are going to achieve our goal in the coming 3-5 years. In our company, we have set a vision for 2020 and my job now is to bring everybody onboard to help the strategy.
"That is, however, easier said than done as it is always a challenge to find the right person. I feel that in Singapore there is a very big pool of talent, but what is key for us is to find the right experience and somebody who has the character of the company. Personality also matters at the end and fit with the company's culture. It requires a little bit of all that."
"As a leader, it is important to keep yourself always hungry and always motivated and think that you will always be able to make a big impact."
Dealing with Millennials
"The trick to being able to deal with them is how we can understand this group of talent. We can then look at how the organisation is preparing to effectively communicate with the consumers. Because if their behaviour and way of buying and shopping is different, communicating is very different as well."
With great power comes great responsibility
"The higher you rise up the ranks, the more you realise that the choices you make have a huge influence on your business. That is why you need to be exceedingly careful about how you build a team. Through the different roles I've had, this is the most important aspect in which I have grown - selecting, recruiting and motivating the people.
"Sometimes, I have also had to make clear cut decisions on what do we do about a business or a brand that is losing money and if we should close it or give it a chance."
The power of motivation
"What I cherish most is the spirit of entrepreneurship in a leader. Of course, there are different types of leaders with different leadership styles. You have people in the big corporations and you will need to behave in a certain way. However, for me, entrepreneurship is the most important, to keep yourself always hungry and always motivated and think that you will always be able to make a big impact. It is imperative to ensure you know you are not working a routine job in a corporation. If you fall into a routine job, it's over."

Read our interview with the CFO of a property giant or contact us for a confidential discussion on your career aspirations.