8 ways to prepare for a legal job interview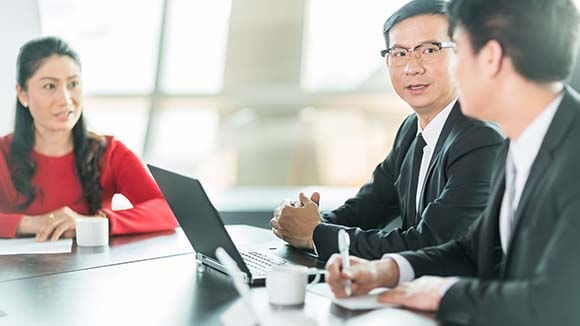 Though the legal industry is currently one of the strongest sectors for recruitment growth, job interviews can be a daunting process wherever you are in your career, take the worry out of your next interview by following these quick and easy tips from our industry experts…
Whether you're just starting out or you're an experienced lawyer with many successful years behind you, having strong interview skills is essential to making the right moves in your career.
We asked some of our legal industry experts for their insight to help you in your next interview…
Highlight your successes
A candidate's CV is their chance to sell themselves to their potential employer so it's important they make the most of it, says Lindy Ho, legal & corporate secretarial manager at Robert Walters' Kuala Lumpur office.
"If you're a senior candidate with years of experience you should include a couple of career success stories in your CV with some key points about each one," she says. "Not only will this highlight your work experience and qualifications, but it will also help build your personal brand and show hiring managers that you are someone they want to work with."
Frame your experience for the role
"Candidates need to showcase that they have the right skills and experience for a job on their CV," shares Ailia Kazmi, legal consultant at Robert Walters Singapore.
However, Ailia clarifies this doesn't mean that candidates should include every single detail about their work history.
"The trick keeping your CV concise but informative is to think about the role you're applying for and tailor your CV accordingly," Ailia advises. "Many jobseekers submit the same CV for multiple roles but that's not the best way to impress. You need to think about accomplishments and achievements that are relevant to the job and leave out unnecessary details, for example, the part-time waitering job you had when you were still in school. Tailoring your CV for each application can be extremely time-consuming, but it will show that you've really thought about the role and understand it."
Know what's going on
Before heading into an interview, Lindy advises her candidates to research all the latest market developments within the legal industry that might be relevant to the prospective employer.
"Join as many online forums and conversations as possible to make sure your knowledge stays topical and up-to-date," she suggests. "This will help demonstrate your expertise to potential employers and widen your professional network, which could open up doors to further opportunities in the future too."
Be frank about what you don't know
When asked about areas they may not be as familiar with, many candidates will panic but Ailia advises candidates to be frank about their lack of experience.
"Honesty is the best policy. For example, if you're applying for a regional role that covers several countries, but you're only familiar with two of three of them, let the hiring manager know," Ailia says, "However, instead of ending the conversation there or giving a generic statement such as 'I'm willing to learn', demonstrate how you have picked up new expertise and knowledge in the past and your plans on how you would approach this new challenge."
Sell your soft skills
"It's extremely important for candidates to strike the right balance between hard and soft skills," explains Lindy. "It's not all about technical skills and knowledge these days — legal candidates need to demonstrate their ability to handle different stakeholders."
This is particularly important for in-house legal counsel roles, she adds: "Effective legal counsels will not only need to demonstrate their legal expertise, but also strong commercial acumen and an ability to partner with multiple teams across the company to help the business develop."
Learn by asking
Many interviewees often struggle with asking the right questions during an interview. However, Ailia encourages candidates to remember that there is no right or wrong, as long as you're genuine about wanting to learn.
"You shouldn't be so worried about the questions that you're not listening for the answers," warns Ailia. "Be humble, interested, and willing to learn. These are the things employers look for in their employees so ask questions about things you genuinely want to know – for example, how to succeed in your role or areas to brush up in before starting the role."
Dress to impress
"When you're going to an interview for a legal position, the first impression always matters," says Lindy, who advises her candidates to dress professionally and appropriately to let hiring managers know they are serious about the position.
"Even if the company is known to be casual, it's often best to be over-dressed than under-dressed," adds Ailia. "Particularly for legal positions, it's often safer to err on the side of caution than to find yourself in the awkward situation where the hiring manager is more formally dressed than you are."
Embrace your nerves
There are plenty of other things to be worried about in an interview and you shouldn't be too concerned about your nerves.
"Being nervous is not necessarily a bad thing – it keeps you on your toes and shows the interviewer that you're truly interested," Ailia shares. "The adrenaline will keep you alert so use the extra energy boost to your advantage. Learn forward, smile and nod. You'll find that by embracing your nerves, you'll tend to perform better."
Check out our career advice section for more tips on how to shine in your interviews. If you're looking for your next legal role, or looking to hire a legal professional, reach out to Ailia Kazmi at Ailia.Kazmi@robertwalters.com.sg.